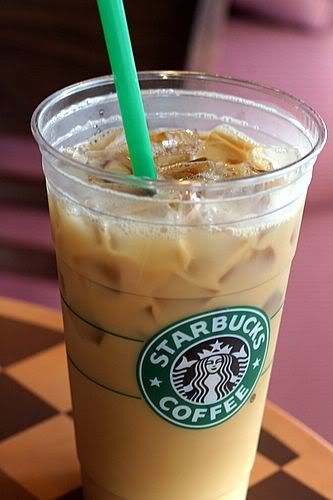 Ok, so I am officially an adult. And what the means to me now is that I have a significant amount of less money. Sure, I graduated from college and landed a job which could turn into a career, but I also landed, rent, car payment, health insurance, credit card debt, and student loans. It's OK though. I am not freaking out…well not at this very moment. At times like these I cling to Philippians and Romans 8:28.
Not only do I find myself clinging to God's promises more but I find that I must budget better. My finances have to be controlled and that means that some common practices have to be reevaluated.
For example, my love affair with Starbucks has been reigned in. I used to get a coffee about two or three times a week. Now, unless I have a gift card, I don't go. But, that doesn't mean that I have to forgo my caffeine fix. Instead I make my own iced coffees at home and bought a travel cup, with a gift card, from Target. It's much cheaper than the $4 that I would spend on my tall, non-fat, sugar free Vanilla Latte. And, I must say that they taste pretty good. Besides, I need to put that $4 in my gas tank!